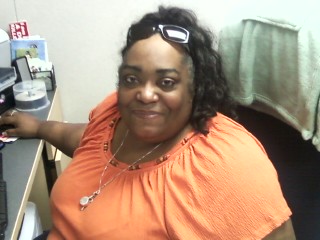 Writer, poet, journalist, artist...
Roxann Latimer is a writer, poet, journalist, and artist. But her day job she works as a Social Worker. Roxann is a native Californian, born and raised in Santa Monica, she lived in Los Angeles for some years working as a social worker before migrating to San Diego, where she lived for ten years. "During the time I lived in San Diego, I traveled to West Africa and Europe and started an import export business. I also taught journalism for at risk youth through a program at San Diego State University." She and her mother also started a non profit agency that began by housing homeless and battered women and today provides medical supplies and equipment to needing nations.
"I can remember writing and illustrating my own stories when I was five years old. My mother is an avid reader and passed on the joy of reading to me. I read fiction, non fiction, history, mysteries, romance." Speaking of romance, Roxann will admit to reading romance novels since the age of twelve. "Romance readers share their books with friends and family. My favorite authors are Terry McMillian, Eric Jerome Dickey and E. Lynn Harris, but I cut my teeth on Jerome Robbins, Jackie Collins, Judith Krantz to Danielle Steele. Today I read a little bit of every body. I love James Baldwin, I think he was a master story teller. Toni Morrison moves me like Zora Neale Hurston. And my favorite poets are Niki Giovanni and Maya Angelou. I still read romances and love a great many of today's contemporary authors." Recently Roxann completed her second novel. MURDER MOST MYSTIC, a mystery romance and is finishing up an inspirational romance and erotica novel and erotica anthology.
"While I work daily with victims of crimes, writing and art are my God given talents. But social work is so rewarding I am blessed to be of service. I have many stories in me to tell and many tales to weave. I love the process of writing and having my books published is a dream realized!"
Roxann lives in Yuma Arizona.